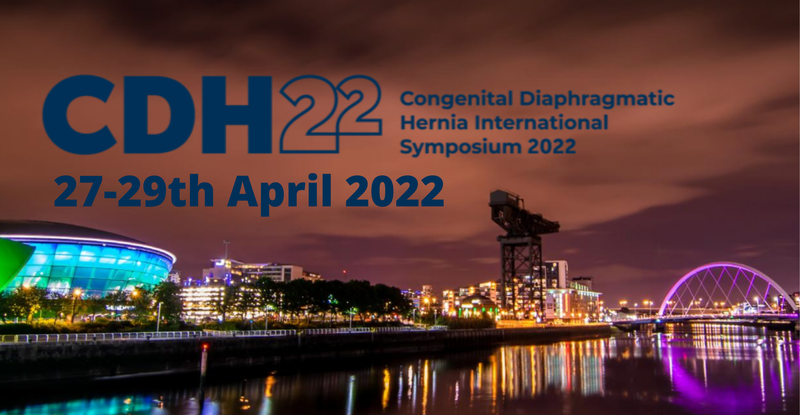 The International Congenital Diaphragmatic Hernia Symposium will be held from 27-29th April 2022 at the Technology and Innovation Centre, Strathclyde University, Glasgow UK.
CDH 2022 is the essential opportunity to hear the latest basic science and clinical research in congenital diaphragmatic hernia care. It's an hybrid event, with virtual attendance options available.
This symposium is for all international researchers, clinicians, patient and family organisations who are passionate about CDH research and clinical care.
The programme includes expert-led sessions and workshops covering:
Fetal assessment and interventions
Delivery room management
Postnatal, surgical and critical care in CDH
Family experience and priorities
Transition to adulthood and long-term CDH care
---
More information on its website : www.cdh2022.com
---