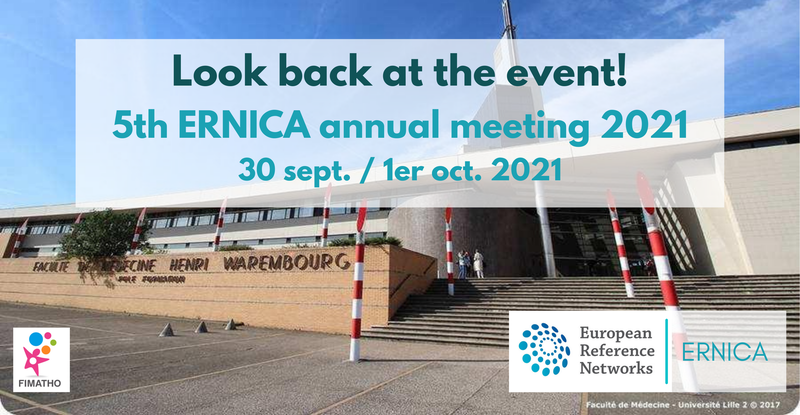 On Thursday 30 September – Friday 1 October 2021 the 5th ERNICA network meeting took place at the Faculty of Medicine, Le Centre Hospitalier Universitaire de Lille (CHRU).
The first day of the meeting, begans with featured updates from the ERNICA coordination team on the continuation and expansion of ERNICA and current and future ERNICA activities.
Also, the chair of the ERNICA Scientific Committee presented the intention to develop an overall ERNICA research strategy 2022-2027, considering priority areas identified by disease-specific working groups. The research strategy will help to guide and shape the network's future research activities.
Many interesting presentations followed in the morning (care databases and registers, clinical exchanges, place of genetics in rare inherited and congenital gastrointestinal anomalies ...).
During the afternoon, the several disease-group specific meetings took place (intestinal Failure, esophageal diseases, Hirshsprung's disease and malformations of the diaphragm).
The second day began with meetings focused on ERNICA standards of care. Then, took place an interactive session chaired by ERNICA coordinator on the topic of ERNICA 2022-2027. Ideas were shared and future activities were discussed, on topics including the CPMS, dissemination and use of social media, standards of care and their implementation and the integration of new ERNICA members in 2022.
---
The next annual meeting which will take place in Helsinki on 20-22 April 2022. Save the date!
---