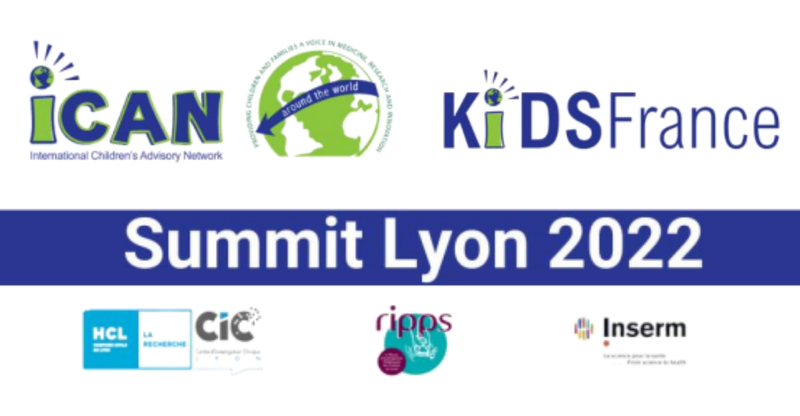 The iCAN (International Children Advisory Network) 2022 Summit took place from July 11 to 15, 2022 in Lyon (France)!
iCAN is an international consortium of youth advisory groups involved in child health (care and research). Each year, about 100 young people from different groups, coming from Europe, the United States, Canada, Japan and Africa, meet to share their experiences around child health, to learn about care, research and innovation in pediatrics and to raise awareness among different health professionals in pediatrics about the importance of involving young people in their projects.
The 2022 edition of the Summit was organized by the KIDS France Chapter (Kids and families Impacting Disease through Science) on the theme "pediatric clinical research, therapeutic innovation and rare diseases". FIMATHO was pleased to participate!
The summit brought together over 183 attendees, including 80 youth members from over 23 countries and 4 continents, to help positively impact pediatric healthcare and clinical research.
FIMATHO is currently working, in collaboration with the head of the KIDS France Chapter, on a research project entitled "Developing the involvement of young patients and their families in pediatric clinical research in the field of rare diseases (KIDS RARE)", this summit was the opportunity to present the project.